Aesthetic appearance
To combine modern aesthetics, the art of living and nature, a wooden framework is the best solution. It allows one to closely follow contemporary architecture, while benefiting from the advantages of wooden construction. Une rénovation de salle de bain commence par une bonne répartition dans l'espace. L'endroit est souvent réduit, chaque élément doit être astucieusement disposé.
A design in line with your ideas
Our versatility is a major asset in the designing of your living spaces, which we will arrange according to your lifestyle. We will be able to create an intimate, warm and welcoming atmosphere, for good living.
The heart of our trade
We build houses or extensions using traditional masonry. The use of various materials constitutes the heart of our trade, and is well-known by us. We will apply and make available our know-how to your project.
Standards
We ensure that your electrical installation falls within the standards imposed by insurers. Our expertise in masonry enables us to offer you a fully embedded installation, which will be far more functional and elegant that an installation under moulding. We guarantee the conformity of our installations according to the standards in force; these will be certified by an independent inspection body (CONSUEL).
Who are we ?
Our customers
Qualifications - Certifications
Sales turnover
Who are we ?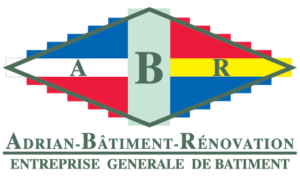 Our history :
The company ADRIAN BATIMENT RENOVATION was created in 2007 by Mr BUMBUC. This family company was established in Saint Maur des Fossées (Val de Marne). Initially specialized in carpentry, it was able e to grow by carrying out complex and varied building projects of all trades on behalf of various customers.
Our teams… an evolution towards versatility
Backed by a team of 15 all-purpose and experienced co-workers, our research department, our foremen , our site managers as well as our colleagues will be engaged and at your service, in order to guarantee high quality "turn-key" services.
Our values and our ethical code
We have founded our company on simple values: – Our CUSTOMER is the focus point of our company, to gain their trust and their satisfaction is paramount. – The MEN and WOMEN who make up ABR are the major players behind our success, for this reason they must be regarded as the greatest asset of our company. – RESPECTING COMMITMENTS is a strong value. –QUALITY is a guarantee of success and the loyalty of our customers. –CREATIVITY is our raison d'être, it will enable us to provide an ambitious and original project to a customer while being concerned with their budget.
Our customers
Qualifications - Certifications
Sales turnover